Weddings & Special Events
host your wedding or special event at our outdoor-indoor venue
From start to finish, our catering department will pamper you with semi-formal to formal dining packages, and we are focused on providing you with an excellent and memorable event. You will work with a personal event planner to build your menu and we will assist you with décor themes to make your gathering special.
When you host your wedding or special event at the Pine Ridge Golf Club, we will work to make sure your every want and need is met by our professional staff. Contact us today about how we can make your wedding or event special.
We Do In-House Catering For:
Weddings
Rehearsal Dinners
Class Reunions
Anniversaries
Birthdays
Corporate Parties
Celebrations
And Other Special Events!
Enjoy Our Picturesque Setting
Our beautifully furnished banquet room with grand, scenic vistas will be sure to make your wedding or special event a memorable one!
We have a wrap-around patio for outdoor dining as well as a private conference room. If you're interested, we can make special arrangements for on-the-course activities such as photo shoots and parties.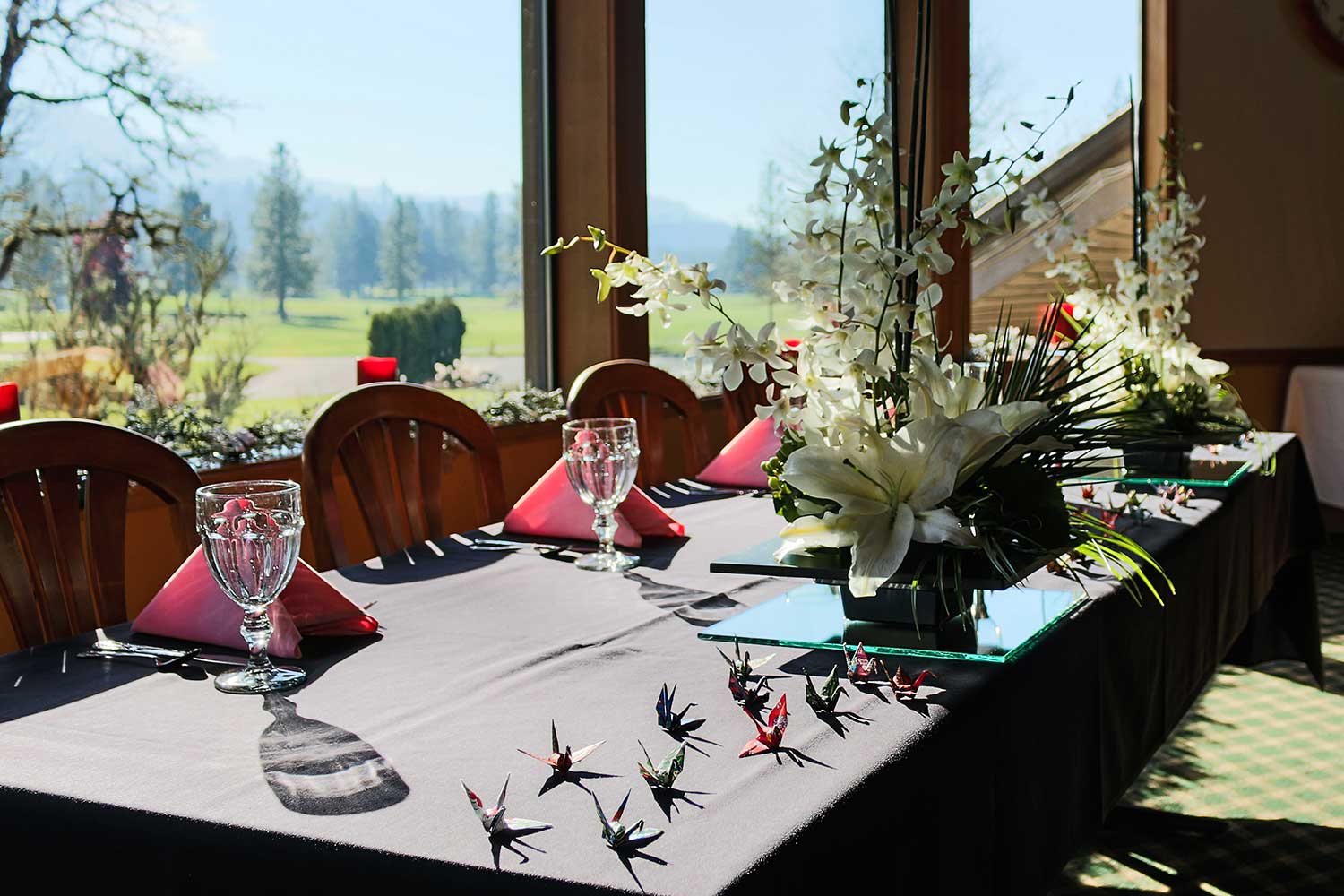 We dare you to dream big! Share your ideas with us and we will work with you to make sure your event is perfectly tailored to your wants and needs. We can prepare a customized menu and use décor to create a truly atmosphere for your special day.
We can help with any banquet or special meeting needs you may have. Put us to the test. Our planner will assist you to ensure that everything goes as smoothly as possible. Pro Shop Hours
Monday: 10 AM - 6 PM
Tuesday - Sunday: 7 AM - 6 PM
Driving Range Hours
Closed Every Sunday at 5:00pm
Mohawk Bar and Grill Hours
Every Day: 11 am - 6 pm